Since 1992 the descendants of Alfred and Frances Riedmann have held several all-family reunions. They have been held at the lake home of Lou and Sharon Riedmann, the Lauritzen Gardens (see below for a little about that one), and most recently the lake home of Al and Krissy Riedmann. Each gathering had its own flair with a mix of family members who could attend. Please check out the sites for a review of the great fun we had. Nothing beats family.
Riedmann Family Reunion
Sunday, September 29th, 2019
Lauritzen Gardens, Omaha, NE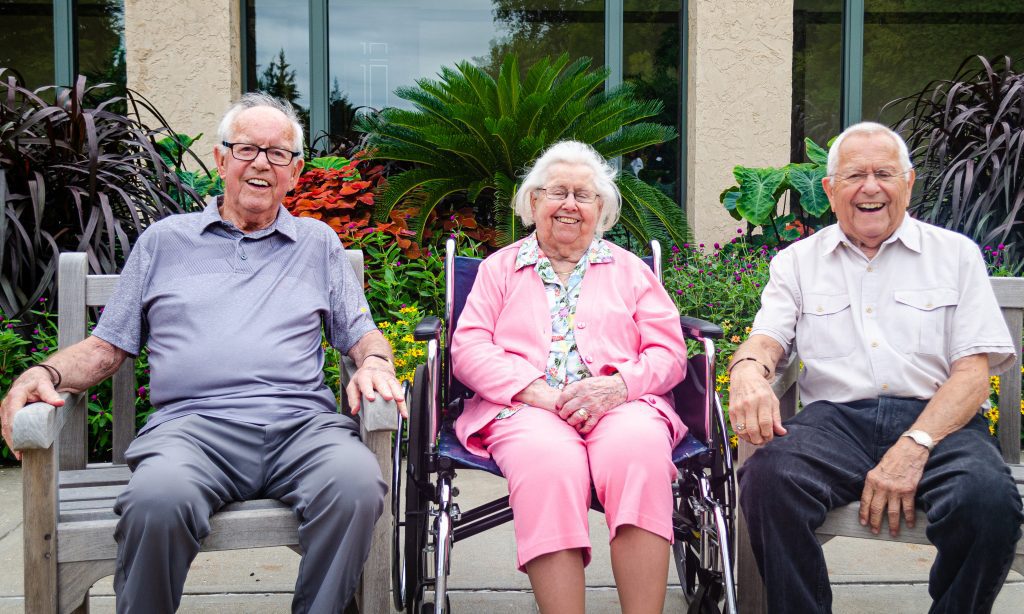 Thank you to the family members who contributed extra funds to donate a new planter with a bronze plaque at the Herb Garden. Those who donated for the planter were: Mike Riedmann, Lisa Lackovic, Rick Panowicz, Rob Panowicz, Ruthann Goularte, Al Riedmann III, the daughters of George Riedmann (Margie, Jayne, Francie and Kathy) and Chip Riedmann. Those who donated to the plaque were Lou Riedmann, Beth Riedmann, Gayle Riedmann and Joyce Vasha. Lisa Lackovic gets credit for proposing the saying on the plaque. Be sure to visit the Lauritzen Gardens – Omaha Botanical Center and walk down to the Herb Garden. The Herb Garden is just down the hill from the original home of Al and Frances Riedmann where all our elders grew up.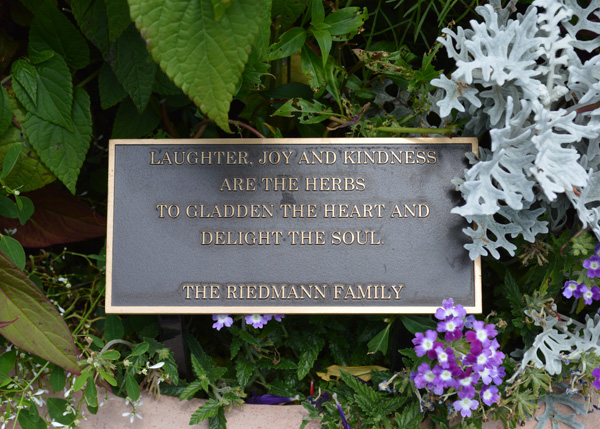 Reunions are an important part of any family. It provides an opportunity to renew friendships, meet new family members and revisit the past with tall tales and laughs. Whether they be true, glorified, exaggerated, or just a story to laugh at because it could have happened, they tie us together with our past. Less than two years later the last three of our elders would be gone. May they rest in peace.
"Family ties are precious threads. No matter where we roam, they draw us close to those we love and pull our hearts toward home." Author: Unknown