Thirty-one years after the first reunion held at Hansen Lakes and the home of Lou and Sharon the family returned to the beach for the 2023 edition of the Riedmann Family. On Saturday, July 17th Al & Krissy Riedmann hosted about 60 Riedmanns for a family reunion at his beautiful, new lake home in Valley, Nebraska. They felt it would be a great idea to bring the family back together, especially considering the passing of the last three of our family elders since our last reunion in 2019. We met again With Aunt Renie, Uncle Al, and Uncle Lou still fresh in our minds.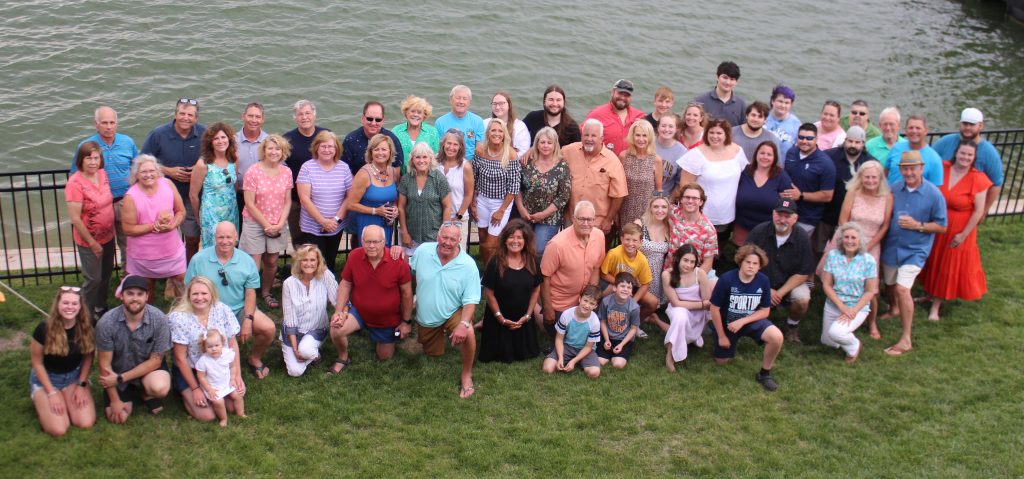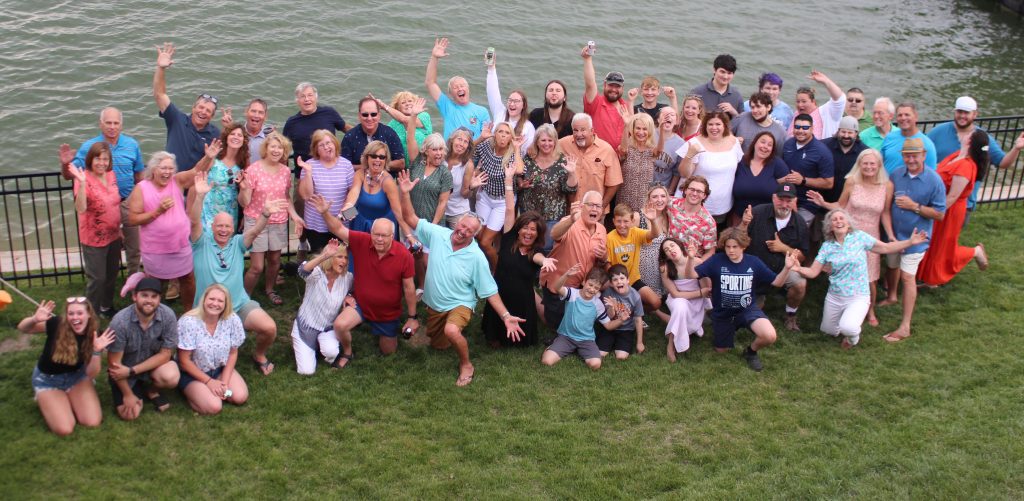 Check out a few other pictures from the reunion. You can tell everyone is having a great time!
Below is the invitation email for the 2023 event. Some of the details hadn't been finalized until this point. Click on the image to download a larger document.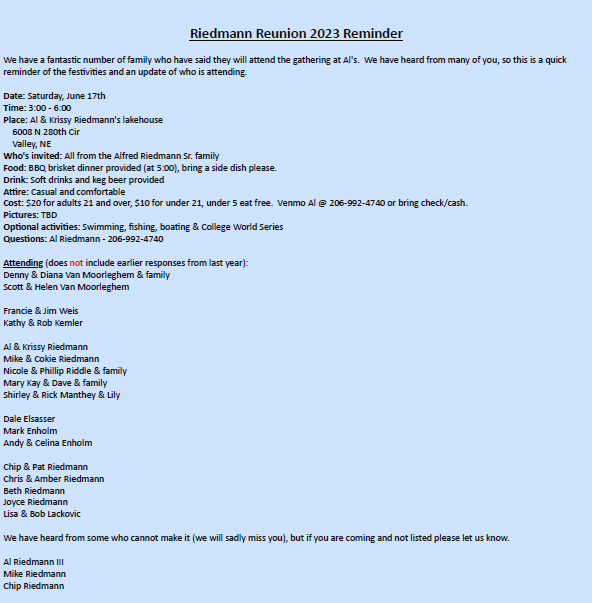 Thanks to Al and Krissy Riedmann for hosting the event and doing most of the work organizing the event and acquiring the food and other essentials to make the event a success. And thanks to everyone who brought the delicious side dishes to go with the excellent smoked brisket.
We look forward to the next reunion and hope to see you there!